Mr. Lanza sat in the back of their sophomore-year honors math class. He said barely a word all year, but earned high marks. A classmate said he knew this only from peeking at Mr. Lanza's scores when their teacher handed back their tests.
Matt Baier, now a junior at the University of Connecticut, and other high school classmates recalled how deeply uncomfortable Mr. Lanza was in social situations.
Several said in separate interviews that it was their understanding that he had a developmental disorder. They said they had been told that the disorder was Asperger's syndrome, which is considered a high functioning form of autism.
"It's not like people picked on him for it," Mr. Baier said. "From what I saw, people just let him be, and that was that."
Law enforcement officials said Friday that they were closely examining whether Mr. Lanza had such a disorder.
One former classmate who said he was familiar with the disorder described Mr. Lanza as having a "very flat affect," adding, "If you looked at him, you couldn't see any emotions going through his head."
But what Adam had was not Asperger's syndrome. It was invisibility syndrome. High functioning children who are left behind in dumbed down schools and dumbed down teachers. The new dumbed down America is a world where high IQ children do not fit at all anymore.
In Lanza's world, the rest of the world was a dumbed down horror. He easily passed tests in class without attending, didn't talk because the level of the conversations was so far beneath his IQ, not because he was dumb. He was seen by others as "awkward" in social situations because to him, their dumb childish pratter was god aweful. It doesn't take much to feel like a stranger in America, an America twisted and deformed and dumbed down and fluoridated and image based. The process is called turning. And I shouldn't even be telling you this much.
Sig Sauer and Glock handguns were used in the slaying, and .223 shell casings – a round used in a semi-automatic military-style rifle – were also found at the scene.
Nancy Lanza had numerous weapons registered to her, including a Glock and a Sig Sauer, plus a semi-automatic Bushmaster rifle, which holds .223 caliber rounds. There's just one problem.
The goal was to ban assault semi-automatic rifles like the Bushmaster, but Adam left the bushmaster in his car. That's where police deputies found it. Yet, there were cartridge cases all over. What gun did all those .223 cartridge cases come from if Adam left the Bushmaster in his car?
Carver, the medical examiner, said all the bodies had examined had been shot with a rifle. He said he and his staff had not yet examined the shooter or his mother.
Just like in the batman murders, the gunman wore standard military black camo and a mask obscuring their face. Who can identify the shooter as a witness in either case? No one. Also in each case the shooter never spoke. What did we hear about the Oregon mall shooter from just a few days ago?
PORTLAND, Ore. — Gunfire rang out in the mall food court, instantly transforming a casual afternoon of holiday shopping into a nightmare. The shooter, armed with a rifle, was dressed in dark clothing and wore a hockey-style face mask.
Jacob Tyler Roberts, 22 was also armed with a similar AR-15 semiautomatic rifle. Neighbors described him as relaxed, friendly and outgoing.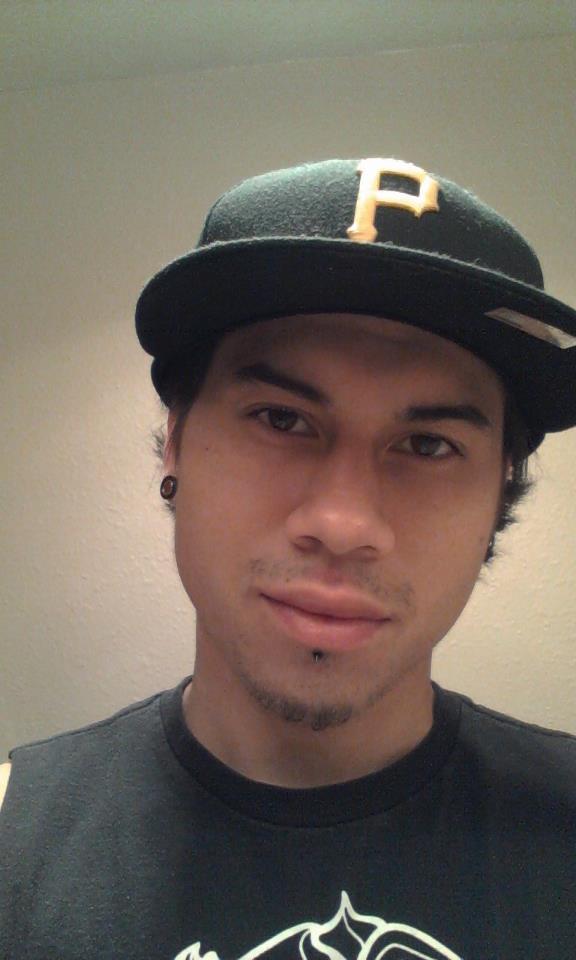 "Jake was never the violent type," Roberts' ex-girlfriend, Hannah Patricia Sansburn, told ABC News. "His main goal was to make you laugh, smile, make you feel comfortable. You can't reconcile the differences. I hate him for what he did, but I can't hate the person I knew because it was nothing like the person who would go into a mall and go on a rampage."
After the shooting, Roberts ran down a back corridor and down some stairs, he was found shot dead in a corner. The parallels between all these 3 shooting cases are too large to overlook. The odd thing was, there was no blood in the corner where Jake was shot. Could two shooters have dressed up a dead body in the same combat fatigues and mask, left it in the corner and then exited out a side exit unnoticed? I wonder.  Answer this. How many can positively identify the shooter? In all three episodes the answer is nobody.
Back in Connecticut, The school was preparing for its annual evacuation drill, to take place that day. Initial reports indicate that Lanza shot himself with a gun not found at the scene.
A local CT CBS affiliate reported – "CBS News reports that a potential second shooter is in custody and that SWAT is now investigating the home of the suspect. A witness tells WFSB-TV that a second man was taken out of the woods in handcuffs wearing a black jacket and camouflage pants and telling parents on the scene, 'I did not do it.'"
And of course there is the problem with the fact that he was wearing a mask. Why would someone who was planning on committing suicide bother with a mask? How does that make any sense? Where do these poor young adults get $35,000 dollars for full body armor?
The official narrative says he killed his mother first, then proceeded. What if in fact it was a swat team that had grabbed his mother, threatened to kill her unless he did it, and then killed her anyways. Is there ever going to be a ballistic report on the mothers bullet compared to the guns, because really, shy kids tend not to have the guts to confront domineering mothers. It just seems so unlikely when you really think about it.
New York City mayor Michael Bloomberg said "President Obama rightly sent his heartfelt condolences to the families in Newtown. But the country needs him to send a bill to Congress to fix this problem. Calling for 'meaningful action' is not enough." Other congressmen chimed in, despite the fact that Connecticut has the fifth toughest gun laws in the nation.
The patterns are repeated. Hassan had other shooters according to witnesses. There was a second gasmask found a mile away in the Batman shooting. Look closely at their handlers, their psychiatrists, who were the people who they spent time talking to the year before. Both wore full body armor.
The clues always come from smaller figures who aren't trained at keeping their mouths shut – the assistant deputy who saw the rifle in the trunk, the local affiliate who reported on the second shooter. These are often the real clues to the event. All the mainstream media prepares from the carefully orchestrated script.
He wore combat fatigues. Other shooters were spotted by police. Adam follows the pattern of HIGH IQ military compromised people who due to emotional trauma had deep internal scars. Military always needs deep trauma cases to take control – the batman shooter was the same. High IQ with trauma, closed down demeanor. His role was to be the fall guy, these diminished separate from the world almost shut in syndrome types, walk through a field of bloodied bodies and don't react just stare. It makes them easy to catch afterwards. Whether he was the shooter or not, his disorder makes him in the position to be caught. And that's what they want you to know.
Rep. Jerrold Nadler, who represents portions of New York City, said he was encouraged by Mr. Obama's statement on Friday afternoon that the mass shooting, which claimed the lives of 20 young children, requires "meaningful action" by Congress, but hopes those words turn into concrete legislation.
"These incidents, these horrible, horrible incidents … are happening more and more frequently. And they will continue to happen more and more frequently until someone with the bully pulpit, and that means the president, takes leadership and pushes Congress," Mr. Nadler said during an appearance on MSNBC's "The Ed Show" with Ed Schultz.
Alex Jones went on a tirade against psychoactive drugs being used by Adam Lanza even though there is absolutely no proof of it.
Meanwhile, this morning a "spontaneous" protest for gun control broke out in front of the white house:

(picture for illustration purposes only)
"Are there guns that really shouldn't be sold across America, military assault weapons, such as the one that was involved in this horrific incident in Connecticut?" Senator Dick Durbin said. "Are there high-ammunition clips, high-capacity ammunition clips that really have no value whatsoever when it comes to sporting and hunting and even self-defense?" Well I agree with one thing, Durbin is a dick because that military assault weapon was never used in Connecticut.
Having government ops go into buildings wearing dark camo and a mask and shooting people, then blowing away (or leaving a drugged out "shooter" in a car) is the standard MO. Learn to recognize it. Did a shy 20 year old really have the guts to shoot his mother in the face? I don't believe it.